Submit a Turnitin Assignment and Download the Originality Report
1
In your Moodle courseroom, click on the Turnitin Assignment activity created by your instructor.

2
In the Turnitin Assignment page, please click "Submit Paper"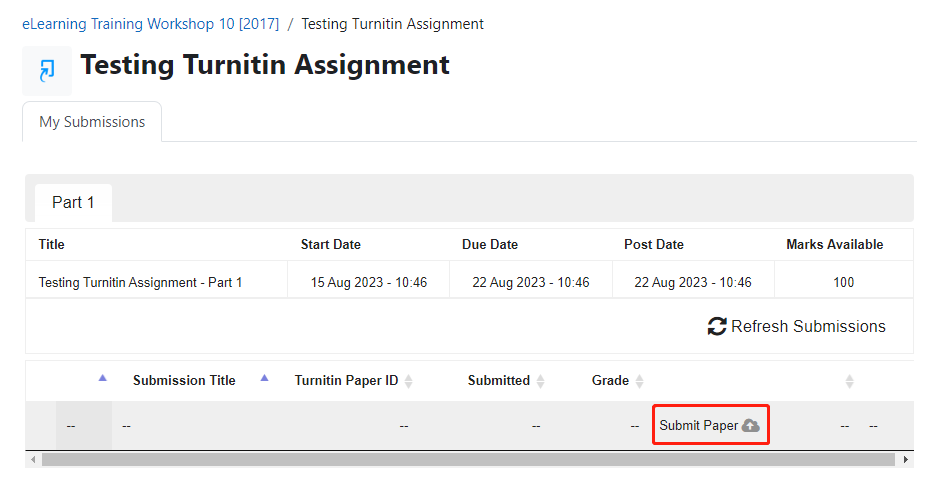 To upload the file, you can EITHER:
a. Simply drag and drop the file into the dashed box, then scroll down to click the "Add Submission" button to submit.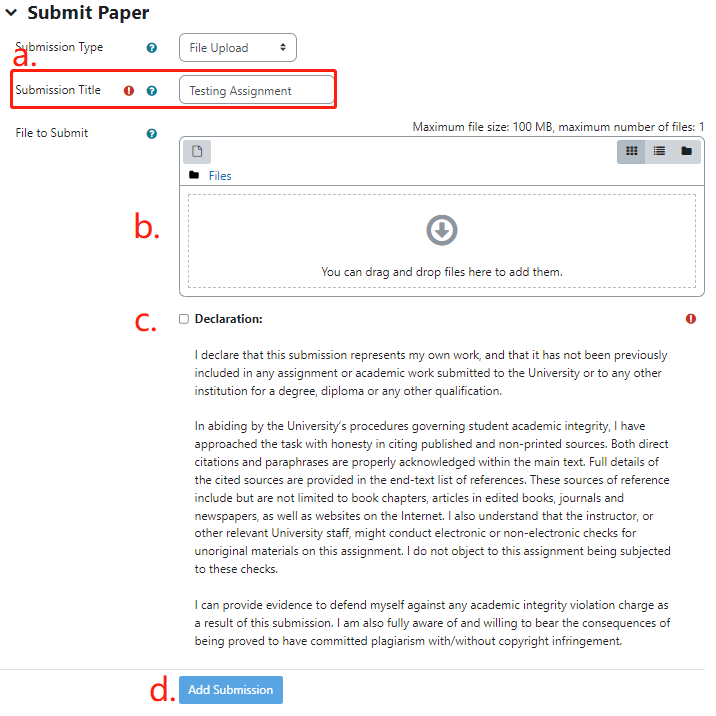 OR
b. Click the "Add..." button, ① Click "Choose file" ② Select the file ③ Click "Upload this file" to upload.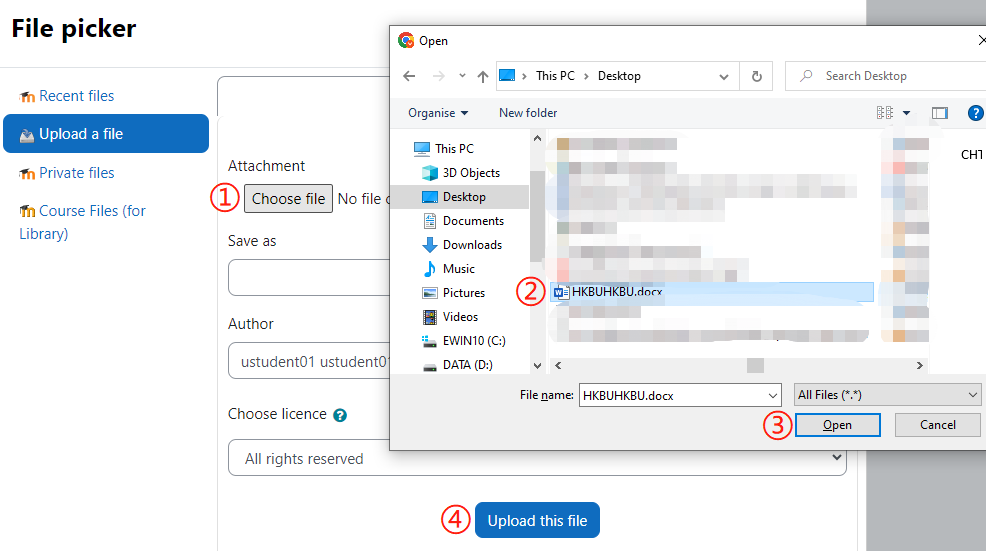 After that, click the "Save changes" button to submit.
3
When the assignment is uploaded, it will be shown at the assignment page.
If re-submission is allowed, you can resubmit your assignment by clicking "Edit submission" button.