Add Resources – Upload and Link to a File
1
Click the "Turn editing on".
2
Click "Add an activity or resource".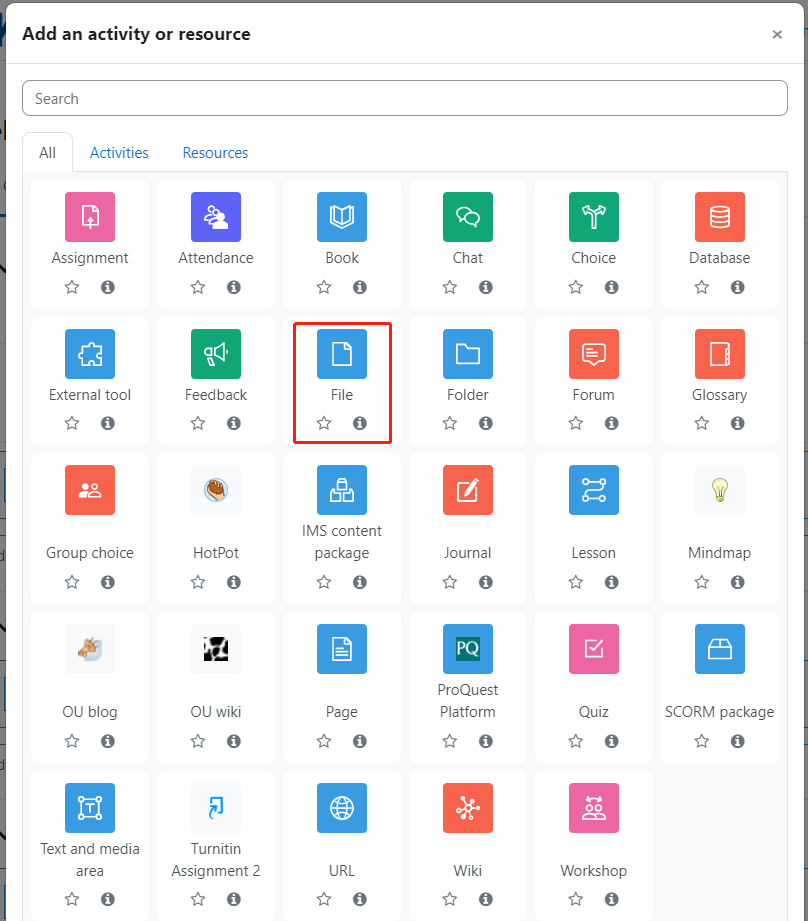 Select "File" under Resources.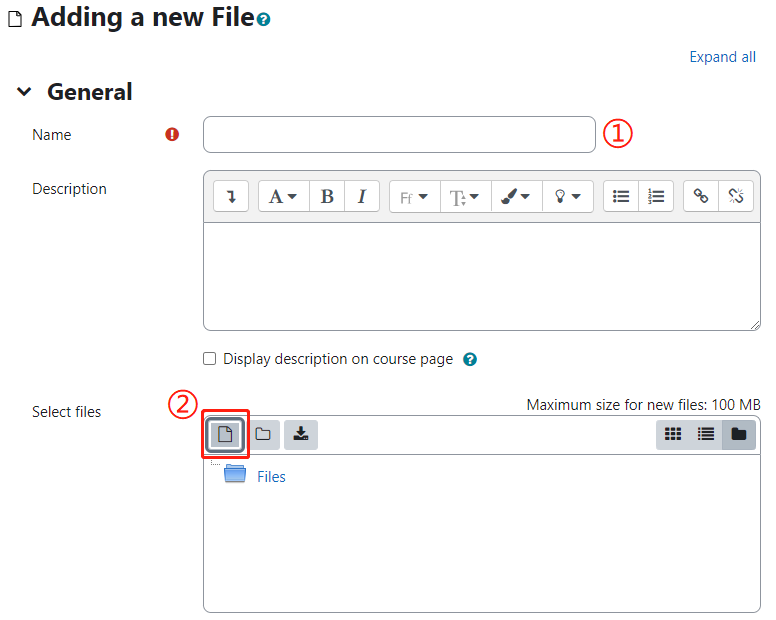 3
Type the file name in the ① Name and Description fields. And click the ② "Add..." button to add files..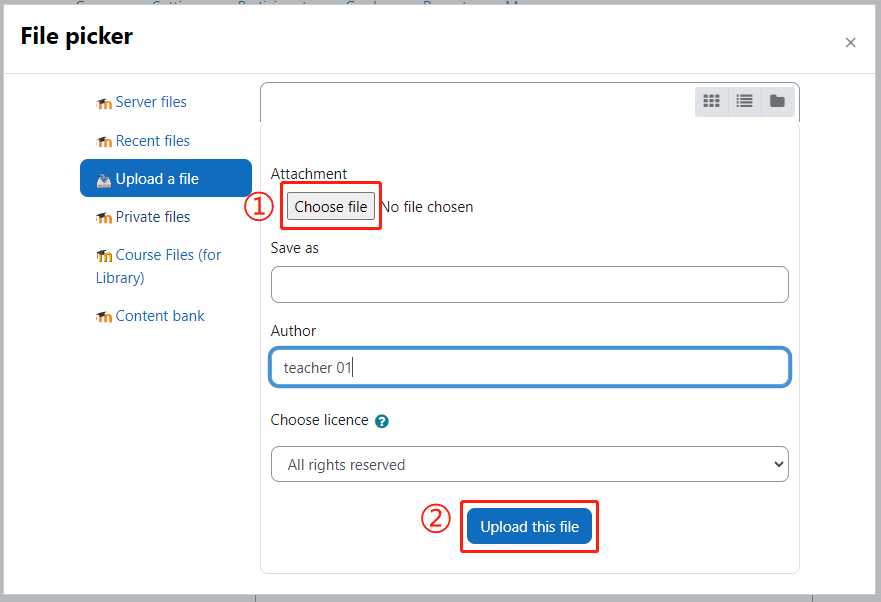 4
Press the "Upload a file" button on the left menu.
And then press the ① "Browse..." button. Choose the file you want to upload. Press the ② "Upload this file" button.

5
The file uploaded should be appeared in the Content box.
6
Scroll to the bottom of the screen and press the "Save and return to course"button.