Message the Students (The Message ONLY Viewable at Moodle)
1
Go to the Course Page and click on "Participants" in the upper left corner.
2
You will see the list of all students of your course, press the "Select all ... users" button at the bottom of the list.

3
At the bottom of the page, click on the dropdown menu and select "Send a message".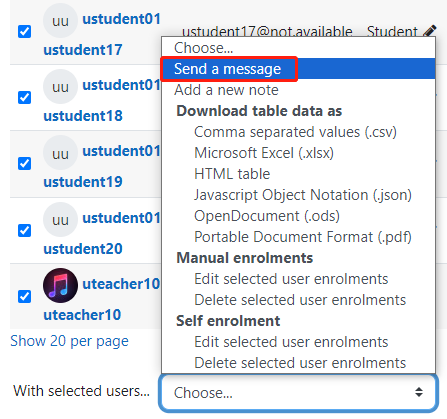 4
Next, type your message in the Message body and then press the "Send message to people" button..