1
Go to the Course Page in which you would like to assign the roles of Teachers, Teaching Assistants (TA) or Students.
2
Click on "More..." in the "Actions". Select "Users" Tab, select "Enrolled users".

3
In the "Enrolled users" page, click on "Enroll users".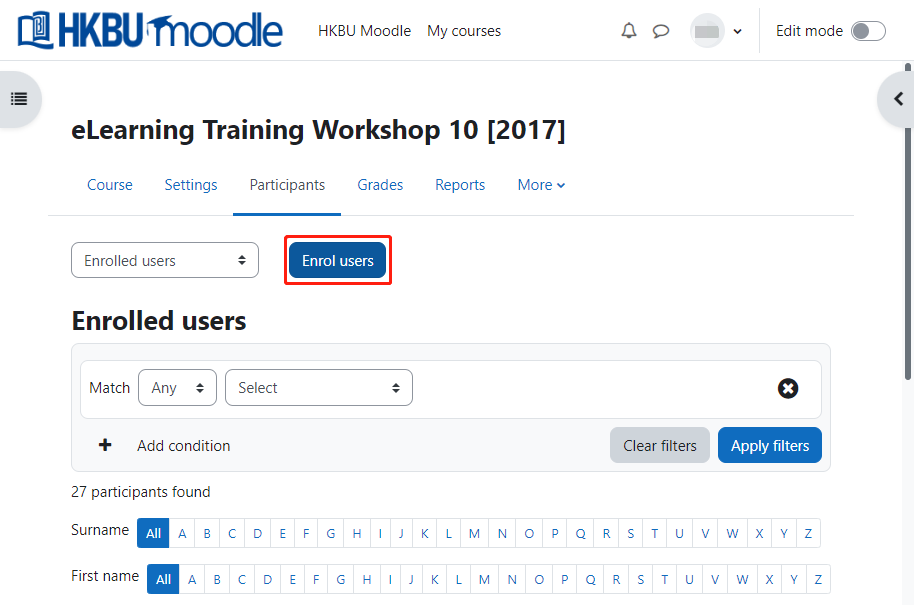 4
The "Enrol users" list will be shown:
a. Select on the role you want to assign a user to be selected in the following step.
b. Look for a particular user by typing his/her alias/student id in the Search Text Box and press " Search ".