Edit the Language Setting of your course
The courses you are teaching are listed under My Courses.
1
Go to your course page, click "Edit settings" in "Actions".

2
Go to "Appearance" in Edit course settings, select the language in "Force language".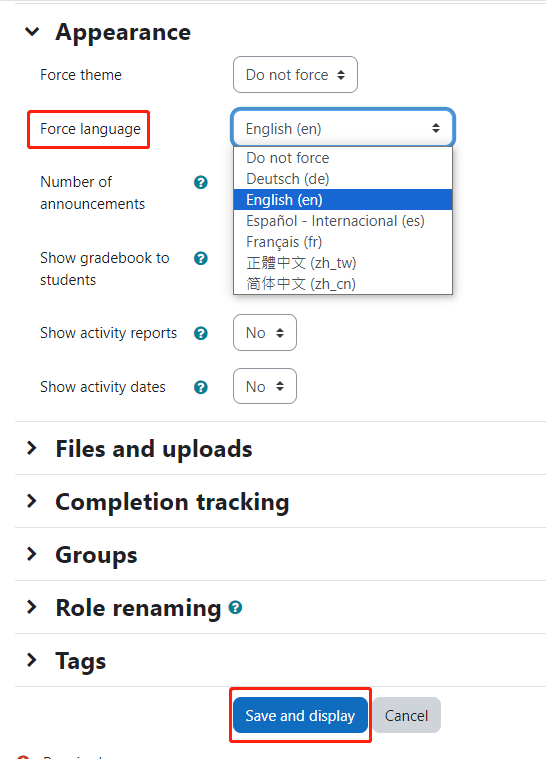 3
Your course language will be forced to change to selected language.