1
Click "Add an activity or resource", select "Attendance" under "ACTIVITIES".
(We suggest only add ONE "Attendance" in a course)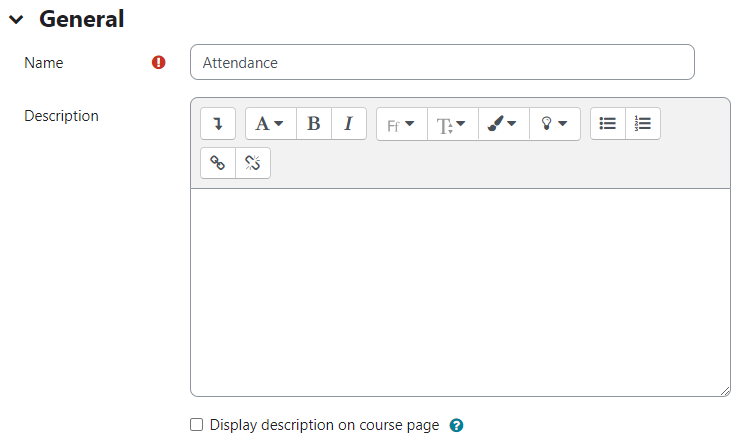 2
Type the name of attendance.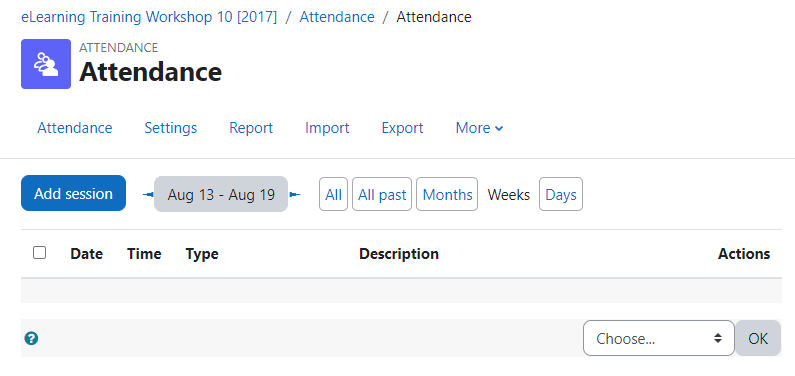 3
Click "Add session" tab to create an attendance record for corresponding course session.

You can setup the date and start time of the session.

Multiple session with repeating time slot, you can repeat the session according to your teaching schedule.

Allow students to record own attendance.
4
Click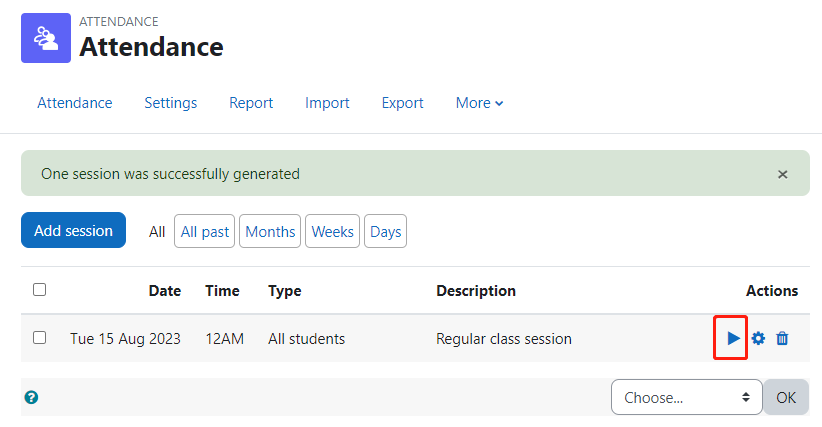 to enter Attendance List
5
You can mark the statue of the students as follows:
P = Present L = Late E = Excused A = Absent.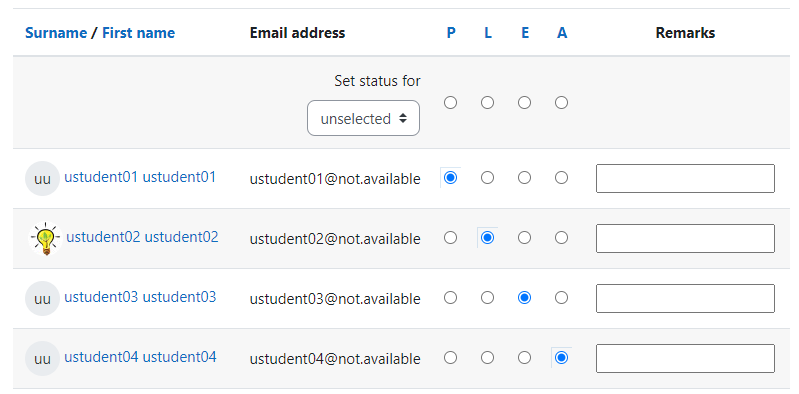 6
(Optional) Click "Status set" tab to enter the Points of each status.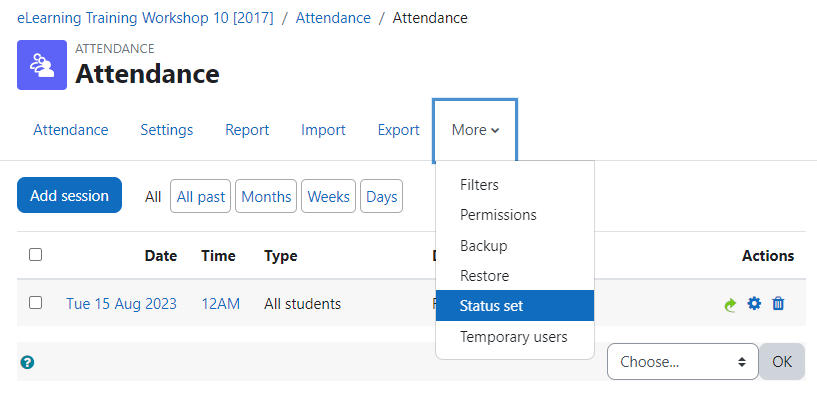 7
Click "Export" tab to generate Attendance Report
You can export specific users OR all users

Select the attribute you would like to export

Period of time of the report
Click "OK" to export the report