1. My private files It is based on users, in order to let you share some files among users.
2. Legacy course files Usually store archived course files, but instructors can store them as course files.
3. Upload by case Upload the file through using "Link to a file" function. It will be stored in course level folders. (Please refer to Self-help Guide - Link to a file).
1
Different storage methods need will place the files in different locations. In cases ① and ②, you can find your folder through My profile and Course adminstration.
① After login to Moodle, click your profile icon on the top-right, and select "Private files".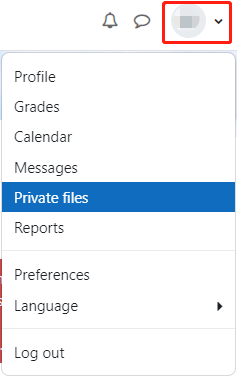 ② In your Moodle course page, click "Legacy course files" in "More" tab.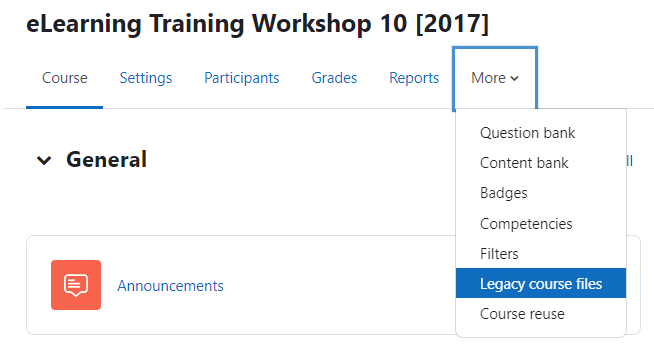 2
Select "Edit my private/legacy course files"

3
Press the "Add..." button to add a new file.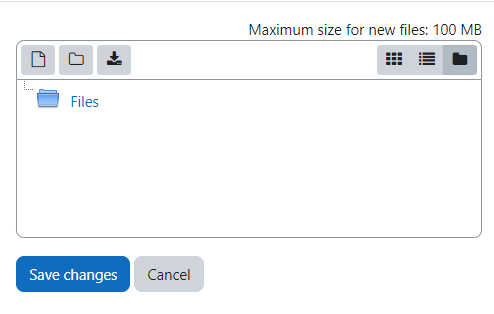 4
Click the "Choose file" button. Choose the file you want to upload. And click the "Upload this file" button.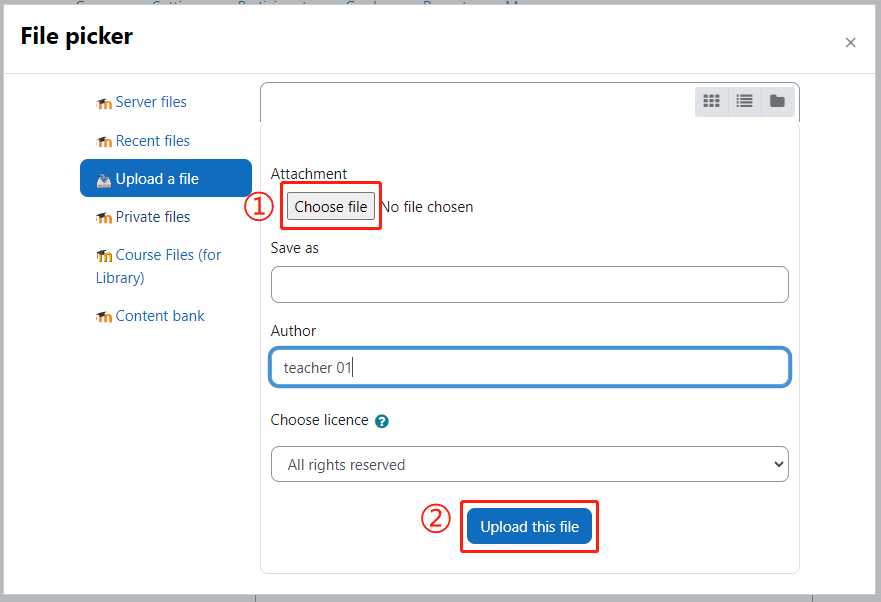 5
Click on "Save changes" when finished.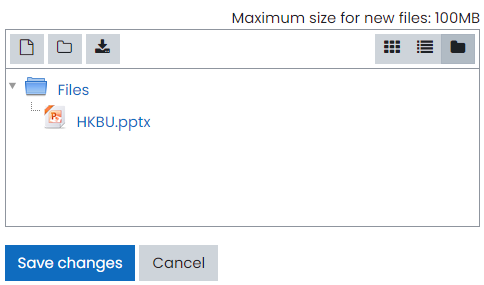 6
The file uploaded should appear under the Private files.